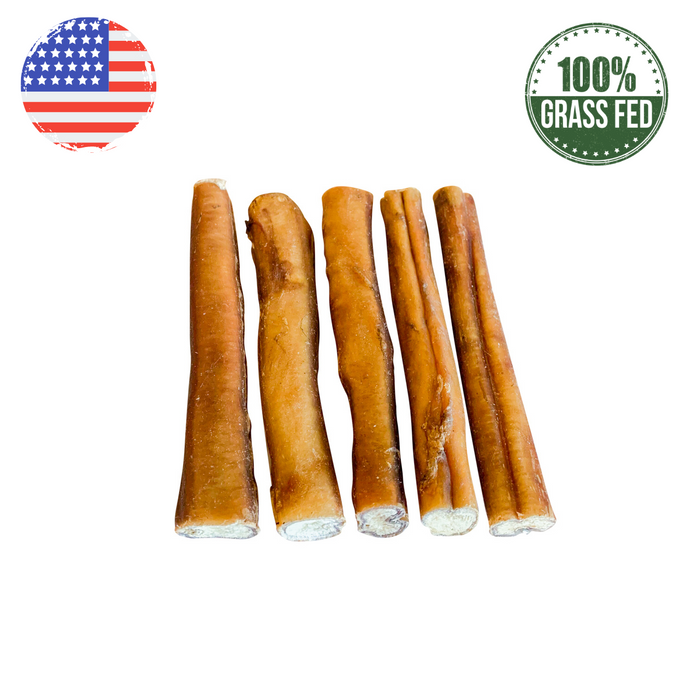 6" Odor Free Bully Stick | USA | Grass-Fed (5-Pack)
Our bully sticks are 100% all natural, free range, grass-fed, USDA-approved beef.
These long-lasting chews are fully digestible and high in protein. These irresistible chews help remove plaque and tartar, which help with bad breath and improve dental health.
We've sourced the best quality chews so you don't have to.