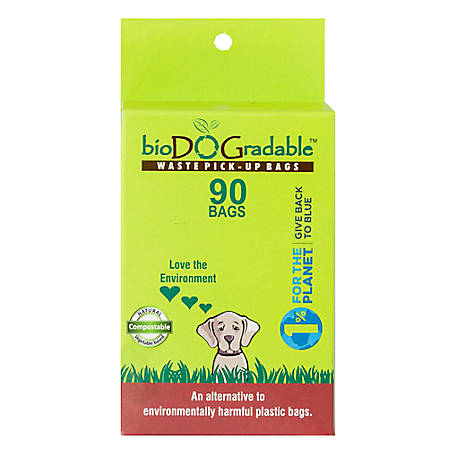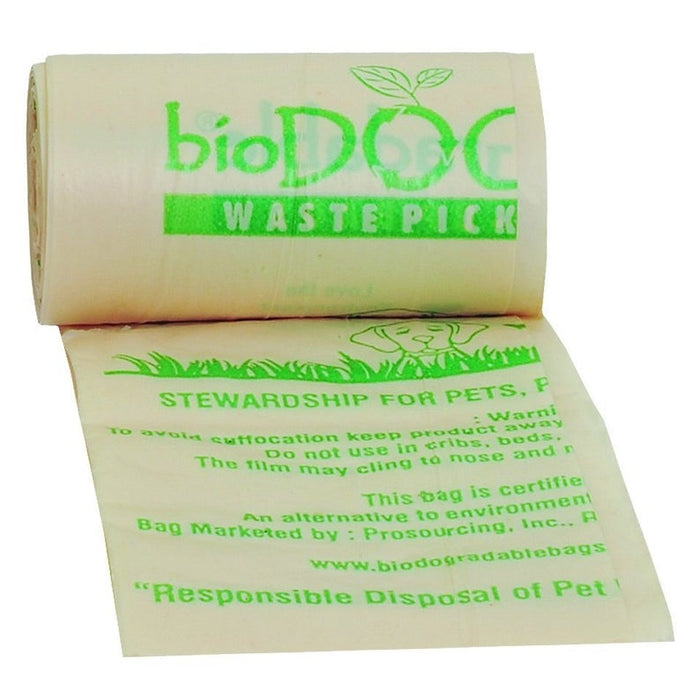 BioDOGradable | Poop Bags - 6 Roll Pack (90 Bags)
Made from vegetable-based material, once used, bioDOGradable bags are consumed by micro-organisms and "earthy" creatures within 3 – 6 months based on the environment, leaving no traces behind. This is way better than oxo-degradable poop bags which breakdown into micro fragments creating a huge mess.
Benefits:
Improved material to create ease in bag opening, clean tears at perforations, and new sticker adhesive to stop bag tears on refill rolls.
Trusted US manufacturer meeting the highest compost standards: European EU 13432, TUV Austria OK Compost for Industrial, Home and Marine, BNQ of Quebec, USDA Bio-based, and Compost Manufacturing Alliance.
Crafted from corn by-products and vegetable oils, creating a natural color and smell similar to popcorn.
No discard fear: With or without oxygen, the bag will naturally biodegrade.
The ink used to make the print is derived from plants, so you and your pet don't have to worry about harmful chemicals.
Product Details:
United States Certified Bio-based Product.

TUV Austria (EN 13432) Certified Industrial Compostable.
TUV Austria Certified Home Compostable.
Non-PLA/Non-PE.
Non-GMO.
Not made from Oxo-Degradable Material.
Chemical-Free.
Leak-Proof.
Stronger than Plastic Bags.
Bag Size: 9" x 12" x 20 Microns.
Package Size: 3" x 2.75" x 4.75".
Weight Capacity: 4.4 lbs.