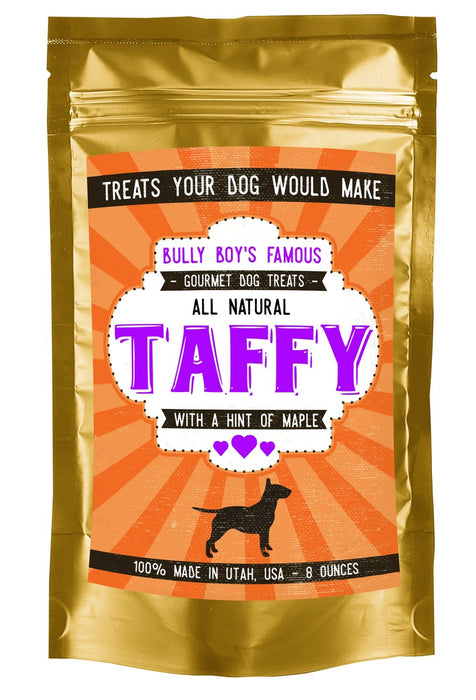 Bully Boy | Maple Bully Taffy - 8 oz
This is an awesome natural treat that your dog will go absolutely crazy for! This is unlike any crunchy treat your dog has tried before. Each treat has great smell for you and your pooch. That's why we've added a hint of maple to our popular Bully Taffy treat to give your dogs a candy "like" experience.

Made with only two ingredients - 100% natural USA beef (weasand) and natural maple flavor. These taffy treats are slow roasted in small batches for more than 48 hours make them crunchy and rich smelling that's nothing like your dog has had before. We hand inspect each one and then carefully package them up so you only get the best treats on the planet.
Product Analysis:
Moisture: 6.78%

Acid Fat: 6.59%

Protein: 82.80%

Fiber: 1.20%

Salt :.61%
Ingredients: US Farm Raised Beef Weasand and Natural Maple Flavoring