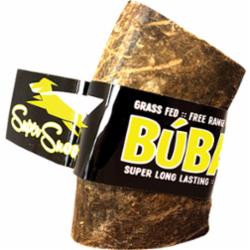 Diggin Your Dog | Natural Water Buffalo Horn - Large
Super Snouts Water Buffalo Horns are all natural chews that are rich in flavor. Each horn is sourced from Water Buffaloes located in Northern India which are raised on a grass-fed diet.
These horns are durable, but are not for very aggressive chewers. It is a natural product that contains No Preservatives, additives, antibiotics, hormones, fillers. Providing a chew for dogs may help improve dental hygiene by scraping plaque and tarter from the teeth. Please supervise while your dog enjoys.
Product Benefits:
Grass-Fed Water Buffalo Horns.
Sourced from India.
Durable Chew.
No Preservatives or Fillers.