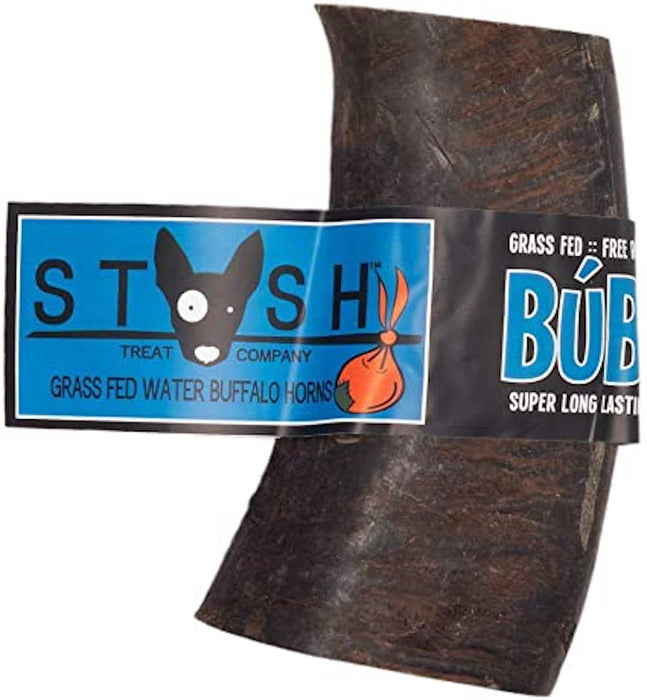 Diggin Your Dog | Natural Water Buffalo Horn - Jumbo
Buba Chew Water Buffalo Horns are sustainably sourced in Northern India and are an excellent choice for tough chewers. Made solely of water buffalo horn, these horns offer hours of chewing delight without preservatives, additives, or fillers.
As with any tough chew treat, always supervise your dog while he's enjoying this water buffalo horn. If your pup is getting too aggressive on the chew (chomping instead of gnawing), take a break by trading him for a high value consumable treat like jerky.
Small/Medium: ideal for dogs 5-25 lbs
Large: ideal for dogs 25-50 lbs
Jumbo: ideal for dogs +50 lbs
Free of meat by-products, preservatives, chemicals, antibiotics, hormones, and additives.