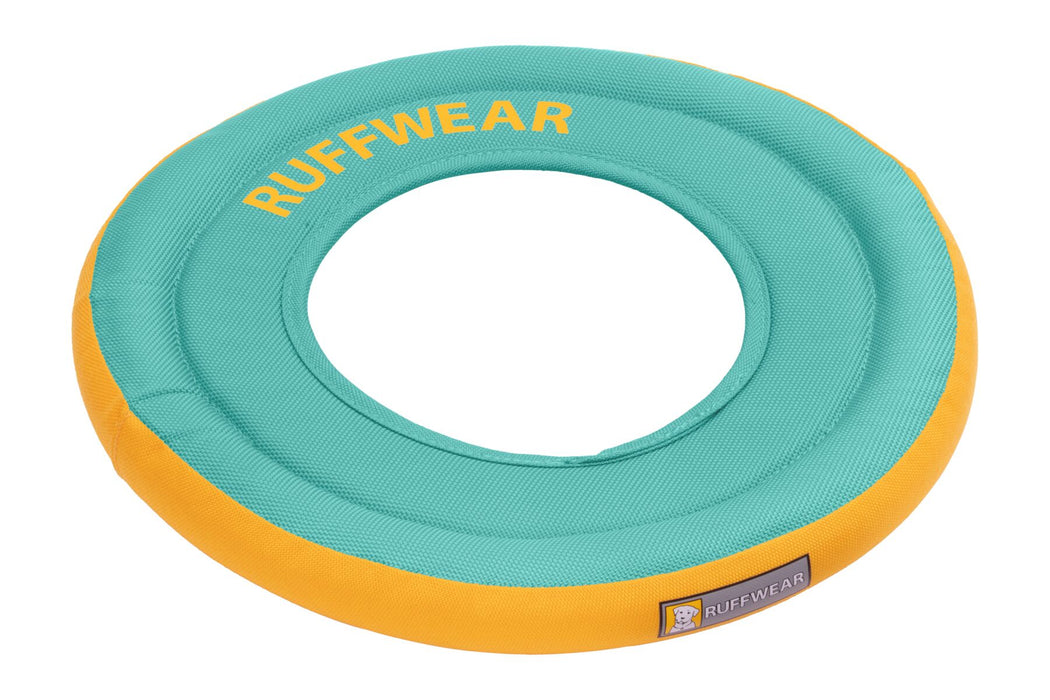 This soft, floating disc is built for dogs that love to play fetch in or around water and snow. Gentle on dogs' mouths and oversized for easy pick-up, the Hydro Plane™ is great for everything from training to a game of tug-o-war.
Lightweight, pontoon-like construction allows the Hydro Plane to float high atop water and snow for easy visibility and retrieval in any season.
Diameter: 12 in (30 cm)
FEATURES
Oversized for easy pickup and visibility.

Made in Vietnam.
WASHING INSTRUCTIONS
Hand wash.

Mild detergent.

Air dry.
Note: If any part of this toy becomes loose or detached, immediately take the toy away from the dog and discard the toy.