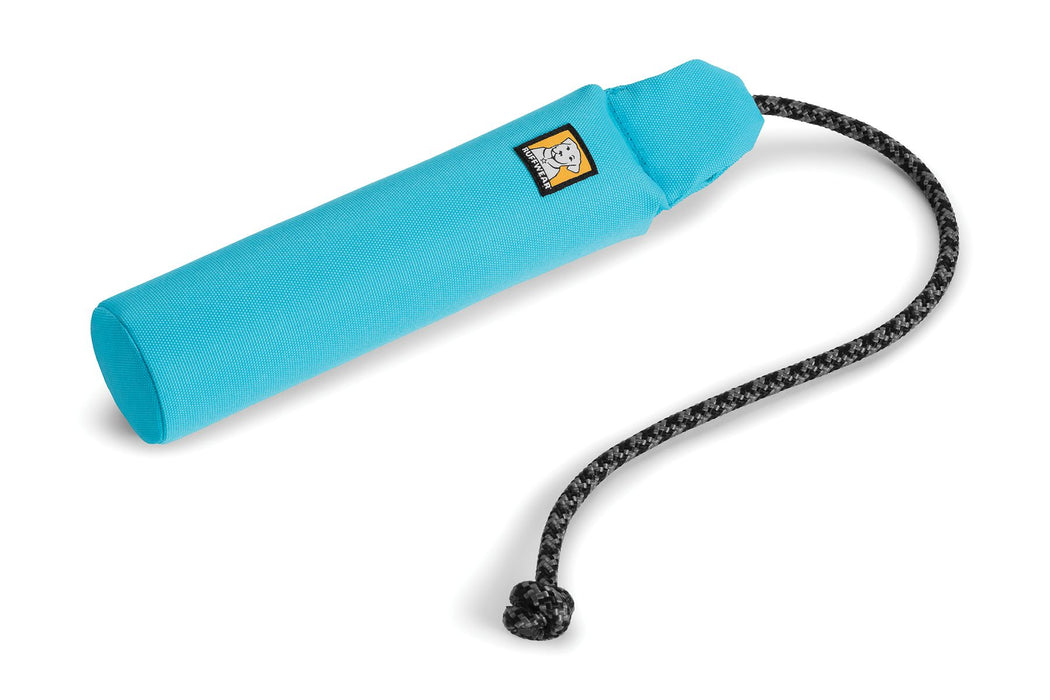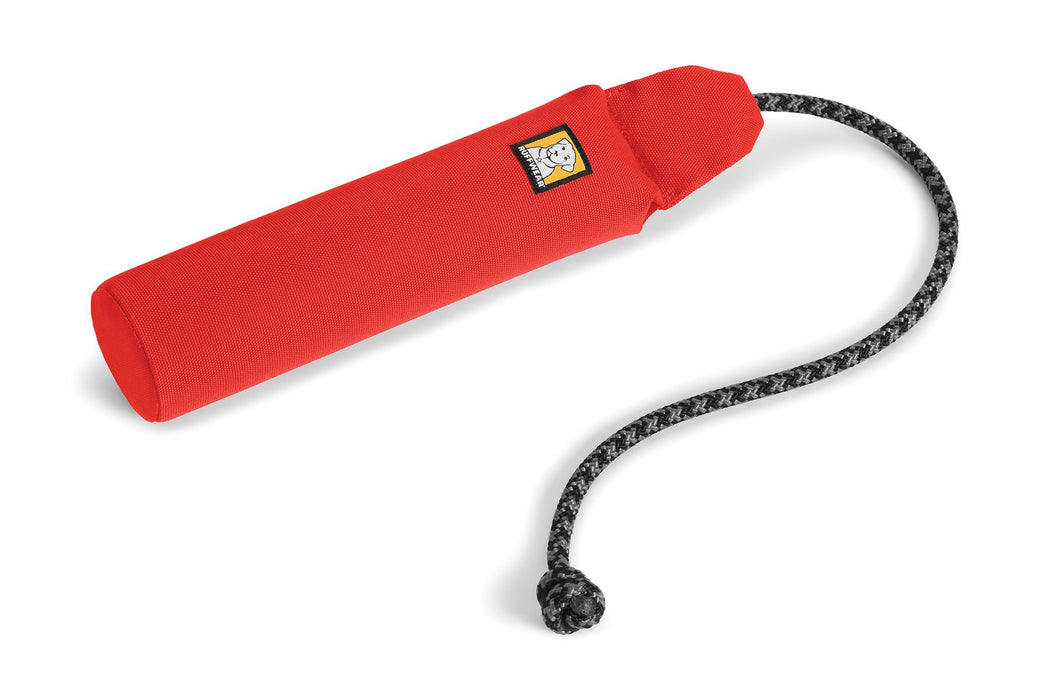 Ruffwear | Lunker Float Toy™
This soft, stuffed fabric toy is great to fetch and tug on both water and land. The kernmantle rope handle makes it easy to pick up, easy to throw, and reduces the slobber factor.
2.5 x 12 in (6 x 31 cm)
FEATURES
Rope handle makes it easy to throw great distances for fetching on land and water.

Recycled foam core for excellent flotation.

Abrasion-resistant materials for increased durability.

Made in Vietnam.
CARE
Hand wash.

Mild detergent.

Air dry.
Note: If any part of this toy becomes loose or detached, immediately take the toy away from the dog and discard the toy.