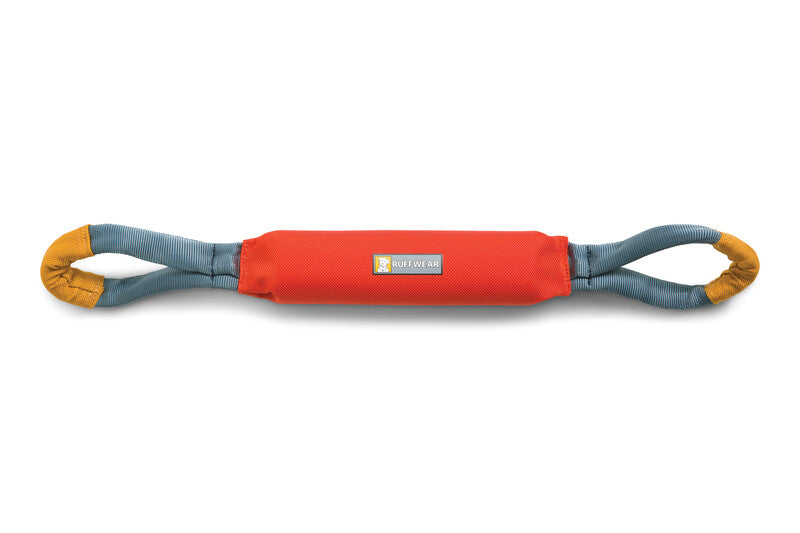 Ruffwear | Pacific Loop™ Toy
For handlers of avalanche rescue dogs, the Pacific Loop is a tool that motivates and rewards canines in training and at work. Two grab handles keep hands clear of eager mouths and the strong tug pad, making for a rewarding tug interaction. Built to withstand day-in-day-out use, it delights not just dogs on the job, but any canine who finds nothing's more fun than a good old' fashioned game of tug.
Length: 20.4 in (52 cm)
Our toys are designed to be interactive – it's just more fun that way. While our toys suit a range of play styles, dogs can be crafty and determined chewers, so supervised play is recommended. If any part of the toy becomes loose or detached, take the toy away and discard.
FEATURES
Centrally located tug pad encourages targeted interaction.

Wide-set handles create space between hands and dog's mouth.

Hard-wearing materials suitable for the rigors of play.

Buoyant foam core.
CARE & MATERIALS
Hand wash.

Mild detergent.

Air dry.

Nylon tubular webbing.

8 mm polypropylene kernmantle rope.

1680 denier ballistic nylon with polyurethane finish.

Closed-cell foam.

Made in Vietnam.