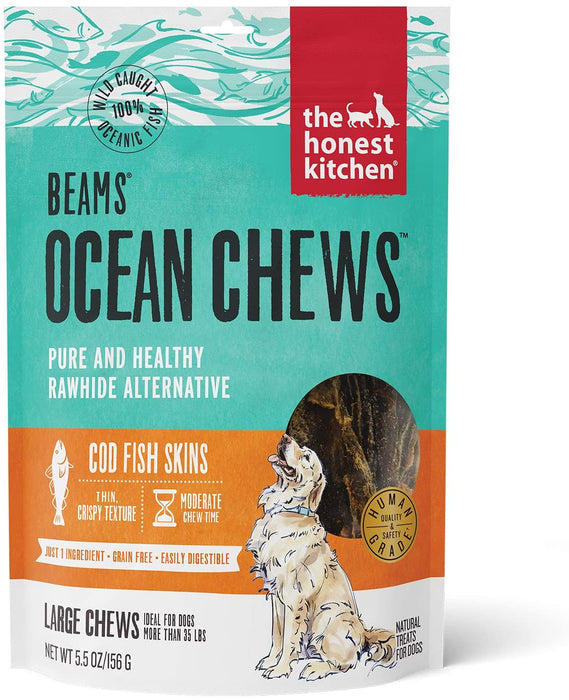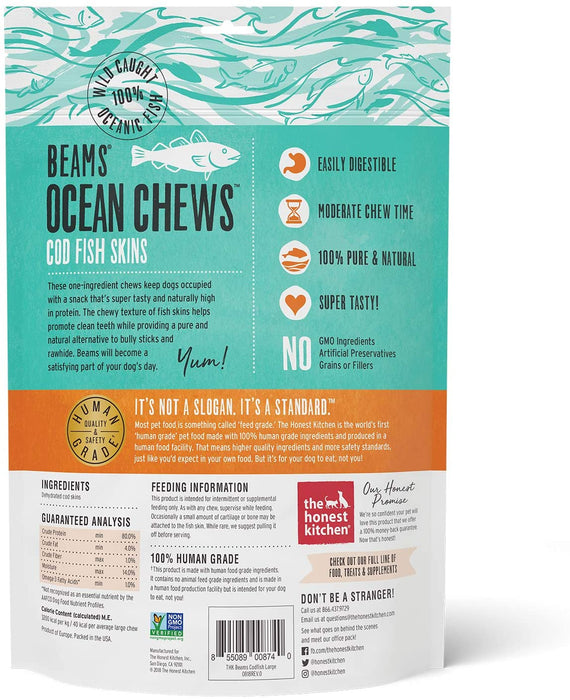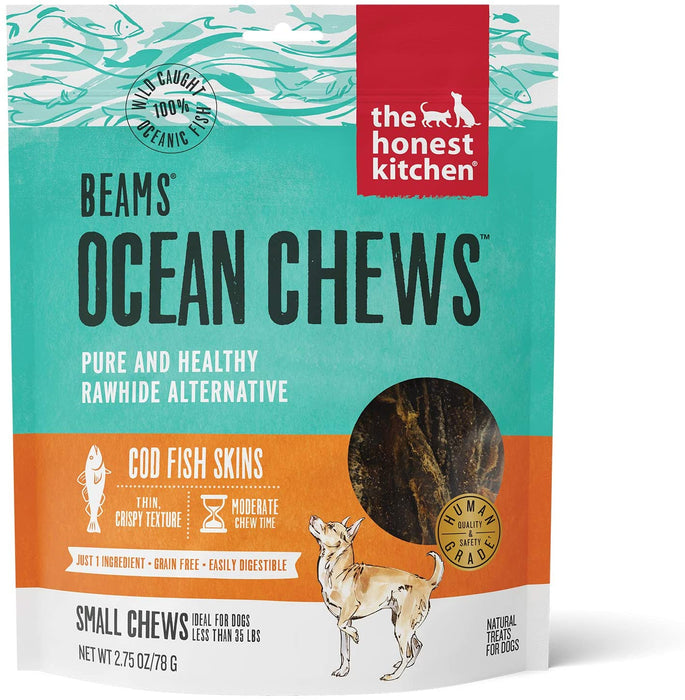 The Honest Kitchen | Beams Ocean Cod Skin Chews
The Honest Kitchen Beams Dehydrated Fish Skin dog treats are the tastiest way to give your pup a shiny smile! Made with just one ingredient of pristine, wild-caught fish skins, these savory and chewy sticks are guaranteed to satisfy even the pickiest of pups. The act of gnawing on the longer-lasting chews helps support healthy teeth and gums, because tip-top dental health is important for dogs too. And since it's also a solid source of lean protein and omega-3 fatty acids, it's an all-around great treat that your dog will love while enjoying a bunch of tail-wagging benefits.
Key Benefits
Dental treats are chewy, savory sticks that help to clean gums and teeth as dogs gnaw away.
Made with just a single ingredient of wild-caught codfish skins and naturally loaded with omega-3 fatty acids.
Crispy chews are great for less-avid chewers, and make a yummy snack anytime.
Fish is great for dogs who have sensitivities to more common protein sources, like poultry or beef.
Made in the USA with human-grade quality, using a farm to bowl philosophy.
Precautions: Some dogs will swallow Beams whole, but if that worries you, just snip them into smaller pieces with sharp scissors. Occasionally a small amount of cartilage or bone may be attached to a Beams chewy. While rare, we suggest pulling them off before serving.
Ingredients
Dehydrated Codfish Skins.
Caloric Content
3200 kcal/kg; 24 kcal/small chew, 40 kcal/large chew