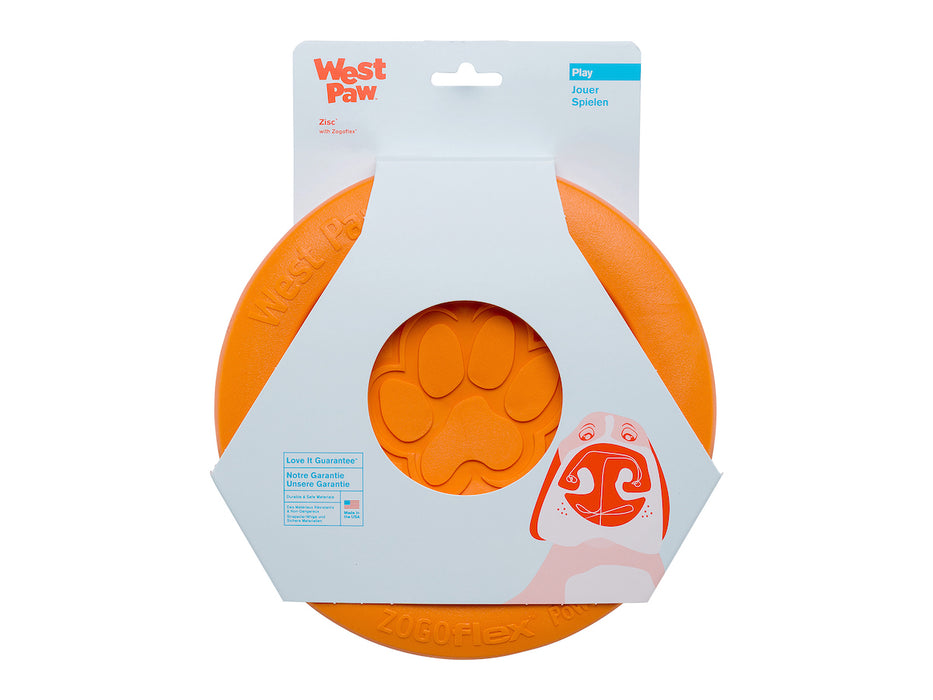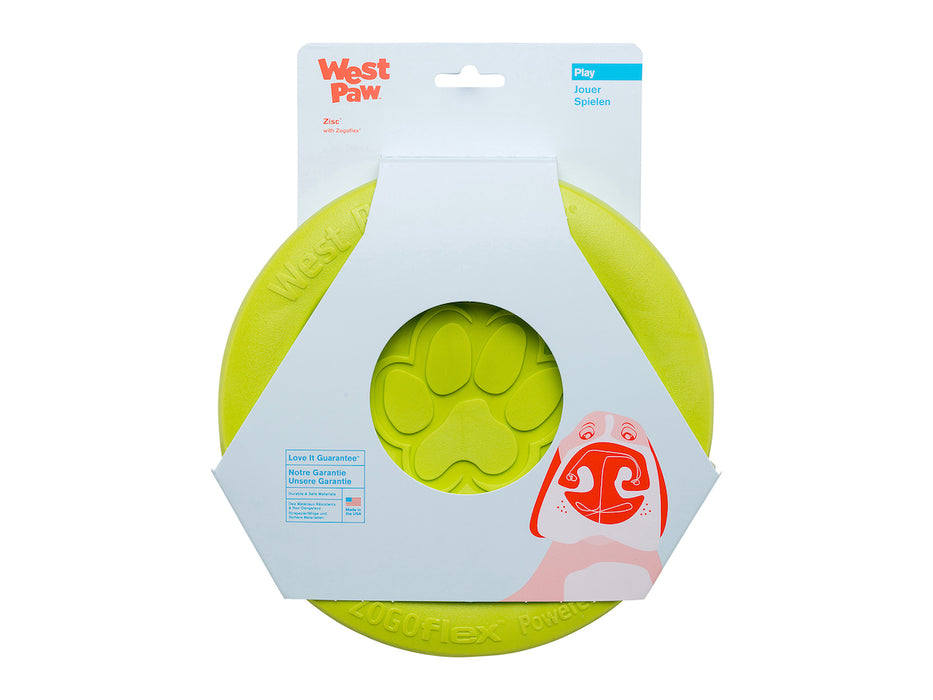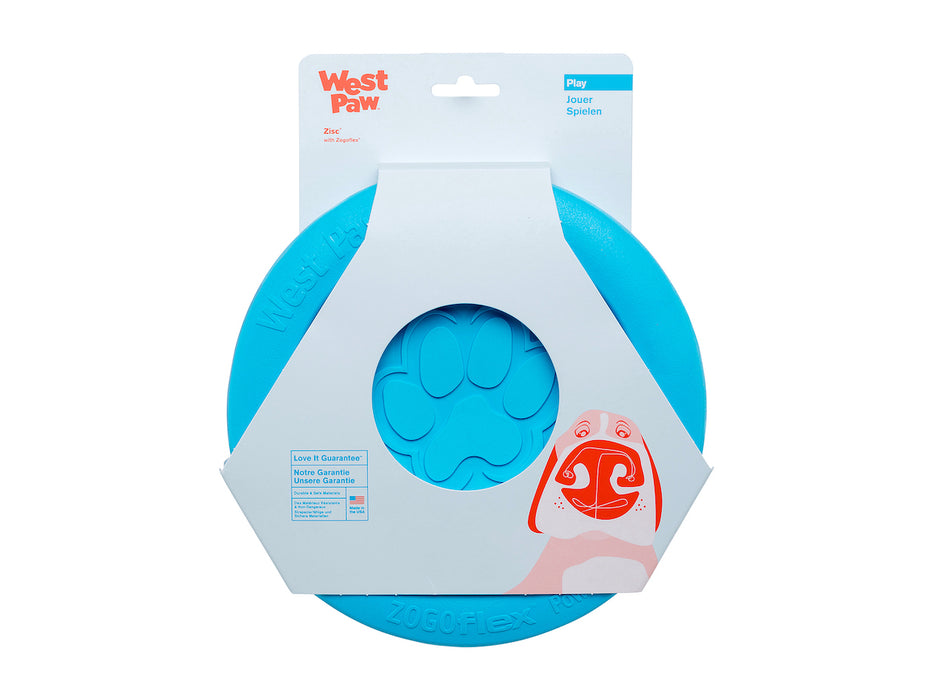 A floatable flyer that goes the distance, Zisc is a must-have toy for active dogs. More pliable than a hard-shell Frisbee and faster than those made from fabric, Zisc is a perfect pick for trips to the park, yard or water. Flexible material makes this dog Frisbee gentle on soft mouths and easy to pick up. In the world of Frisbee-style dog toys, Zisc flies to the top.  
While the Zisc dog toy is not designed to be a chew toy, it is designed to withstand as much active play as dogs can dish out while playing Frisbee. 
Key Benefits
Zogoflex® is an exclusive material that makes fetch, tug-o-war, and chew therapy more fun — it's easy on doggie mouths, stretches (without stretching out) and sports an unstoppable bounce — all while staying tenaciously tough. For dogs who love to swim (or just need a distraction in the bathtub), Zogoflex® stays afloat.
100% recyclable disc flies like a hard plastic Frisbee but softer on doggie mouths
BPA-and-phthalate-free, non-toxic, and FDA-compliant
It's easy to sanitize Zogoflex® toys at home — just pop it on the top shelf of your dishwasher.
Made in Montana from US-sourced materials
Every dog plays differently and, since not all toys are created equal, it's always best to keep a close watch on your pup in case things get ruff. Supervised play will help toys last longer and most importantly keep your pal safe. No dog toy is truly indestructible, so always remove the toy from playtime if pieces begin to break off.