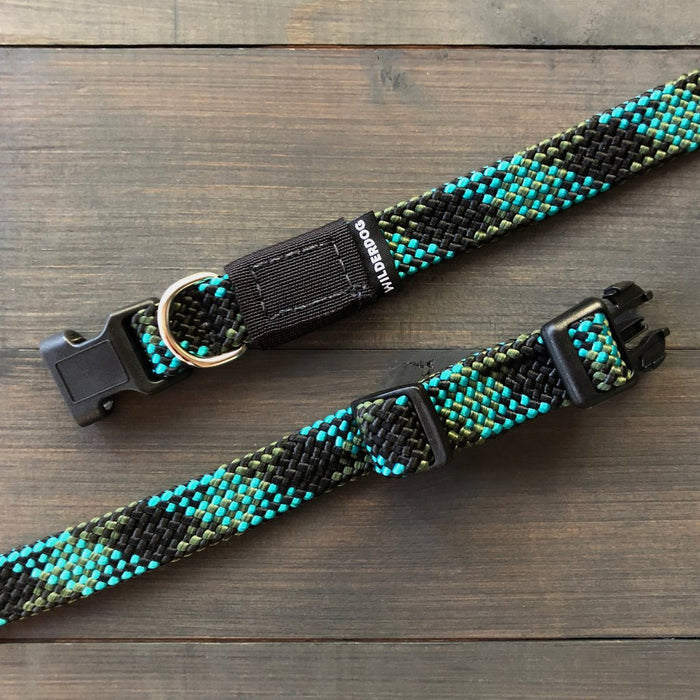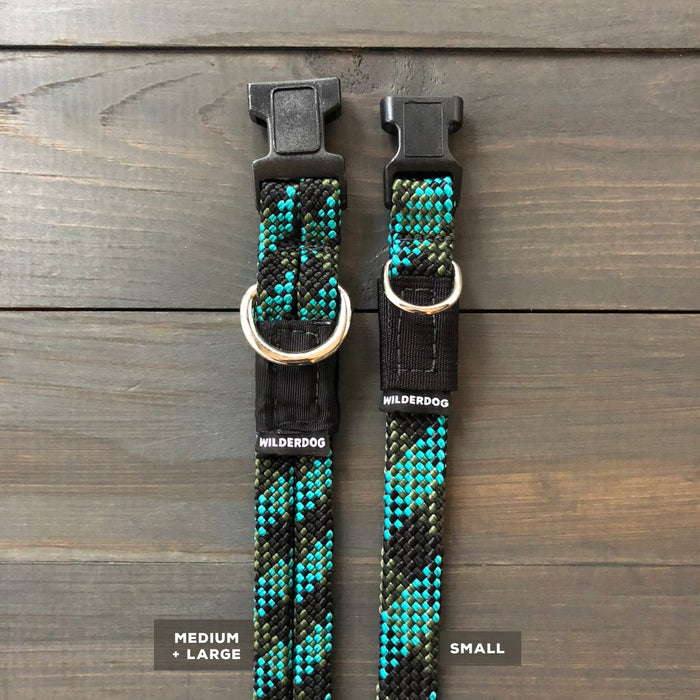 Wilderdog | Granite Rope Collar
Wilderdog's dog collars are made of awesomely durable rock climbing rope.
The collars are adjustable. Please measure your dogs before ordering. To find the most accurate size, measure around your dog's neck where the collar would sit, making sure to leave room to slide at least two fingers comfortably under the collar.
Sizing
Small = 10" - 14" around, with a 3/4" band
Medium = 13" - 18" around, with a 1" band
Large = 16" - 24" around, with a 1" band
Wilderdog rope collars are made and assembled in the USA